Prints
Nearly half of the works in the collection are prints in various techniques. including works by international iconic artists such as Niki de Saint Phalle, Henri Matisse and Pablo Picasso, but also established Swedish artists such as Lena Svedberg, Lena Cronqvist and Carl-Johan De Geer.
The collection also boasts engravings from the 17th and 18th centuries. Printmaking was originally a craft practised by skilled engravers and printers. They made prints based on paintings and helped spread news and knowledge to the public through reproductions. Represented artists from this period include Jacques Callot, Rembrandt van Rijn and Angelica Kauffman.
The collection also includes the thousand-line engraver Axel Fridell and Falugrafikerna, a group from the 1930s with its own unique style and technique.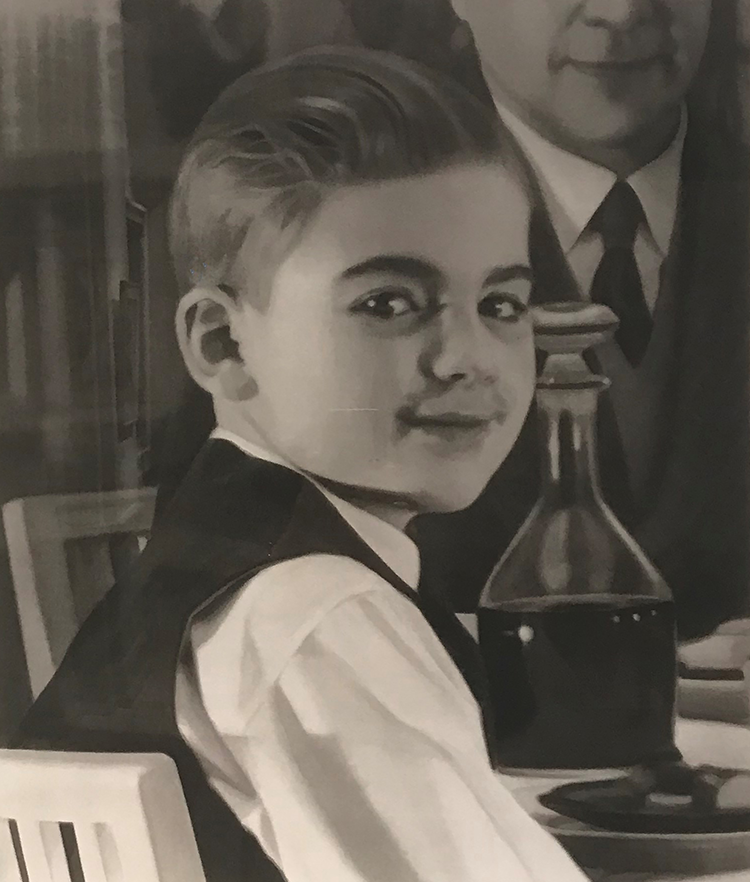 Gunnel Wåhlstrand, Tore, Lithographic print on paper, 2007.
IX was a group formed by young artists in 1964. Initially, they didn't have much in common apart from all being male and[G2] students at the Royal Institute of Art in Stockholm. The nine artists were Gösta Gierow, Karl Erik Häggblad, Bengt Landin, Lars Lindeberg, Göran Nilsson, Alf Olsson, Philip von Schantz, Nils G Stenqvist and Pär Gunnar Thelander.
Young radical artists in Sweden in the 1960s and 1970s, such as Carl Johan De Geer, Marie-Louise Ekman, Lena Svedberg and Lars Hillersberg, are also represented in the museum's collection. A noteworthy artist from the 2000s in the collection is Gunnel Wåhlstrand.
International art in the collection includes prints from Europe and the USA by artists such as Henri Matisse, Suzanne Valadon, Georges Braque, Pablo Picasso, Pierre Bonnard, Niki de Saint Phalle, Helen Frankenthaler and Jasper Johns.
We also have prints from the former GDR from 1949–1990 by the artist Lea Grundig and others.