Revolve closer
3-4 May, 2019
Uppsala Art Museum, Sweden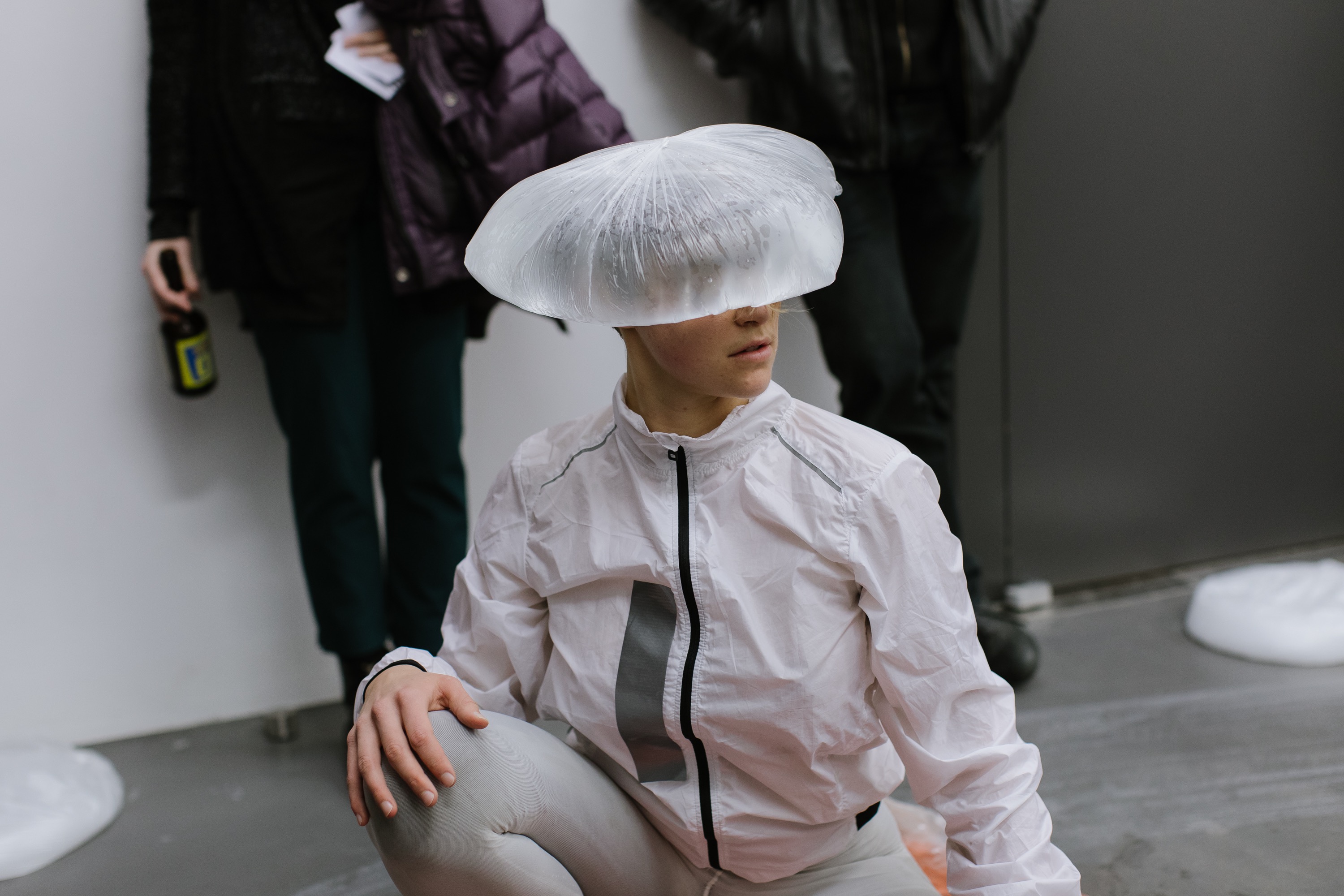 Programme pdf
Press Release

Two days focusing on Swedish and international performance art - condensed, tactile and in process. Seven performance artists are invited to this annual festival Gregory Hari (CH), Moa Franzén (SE), Sara Gebran (VZ/DK), Éva Mag (SE/RO), Ulrika Berg (SE), Deva Schubert (DE) and Andros Zins-Browne (US/BE). Revolve closer take place at Uppsala Art Museum and are curated by Köttinspektionen Dans and Uppsala Art Museum.

Revolve closer is an invitation to encounter performance art close up. The festival presents artists and artistic processes that negotiate in different ways, their immediate surroundings, where materials like memories, movements, clay or fluids, are being investigated in relation to the subject, and where personal histories together make up the collective. Questions are raised about intimacy and its relation to the political, acknowledging our private bodies as part of larger collective bodies. Where does my own body end and society start? Where do they intertwine?
In addition, each artist is invited to "zoom-in" on one aspect of their work in an artist talk or conversation, an opportunity both for the audience and the artists to get closer to the artistic processes and ideas behind the works.
Curators
Rebecka Wigh Abrahamsson, Uppsala Art Museum
Kajsa Wadhia och Tove Salmgren, Köttinspektionen Dans
Artists
Gregory Hari (CH)
Moa Franzén (SE)
Sara Gebran (VZ/DK)
Éva Mag (SE/RO)
Mira Mutka (SE)
Deva Schubert (DE)
Andros Zins-Browne (US/BE)
Revolve Performance Art Days is an annual festival that started in 2016. The festival takes on different formats from year to year according to curatorial ideas and participating collaborators. The network of collaborators include: Uppsala Art Museum, Köttinspektionen Dans, Uppsala Konsert & Kongress, Uppsala City Theatre and Gustaf Broms.
The festival is organized in collaboration with the Region County of Uppsala, the Cultural Department/the Adviser for the Visual Arts, Sensus and is supported by Uppsala Municipality's Cultural Committee.