Performances 12 may
A great variety of performance art expressions are presented at the Art Museum. Here, both body and mind are activated when dancing meets tours, work-shops and meditative encounters. Experience performance art works from Swedish and international artists. We also offer free tours of the exhibitions, dj and bar. Read about the artists and their performances at Uppsala Art Museum 12 May.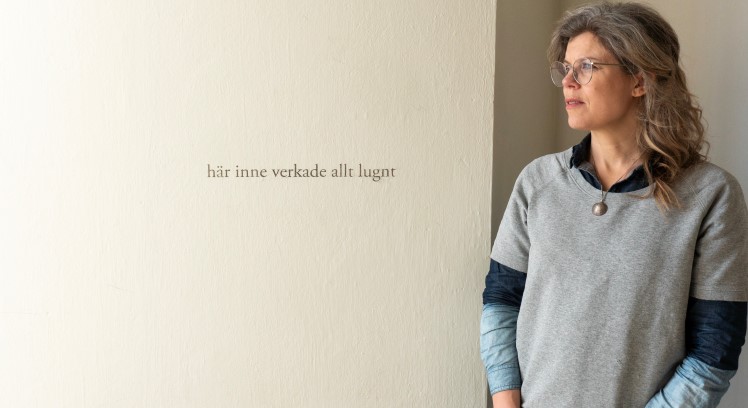 My Lindh  - There was now (performance)
Come along on a poetic tour through Uppsala castle, led by the artist My Lindh. Together, we move between everyday life and fiction, on a journey where the self and that which was now will be explored.
time: 17.00-17.30 and 21.00-21.30
location: walk in the museum. Start at the entrance.
language: Swedish
audience: 20 people/walk 
About the art work
A performative reading and walk through alternative temporalities and spaces. The performance work originates in the site-specific text work There was now which is part of the exhibition A Posthumous Journey Into the Future at Uppsala Art Museum. My Lindh brings the visitors along on a horizontal and vertical tour through the spaces in the Art Museum, in a position between fiction and everyday life, the dreamlike and the objective, on a journey where the self and that which was now will be explored.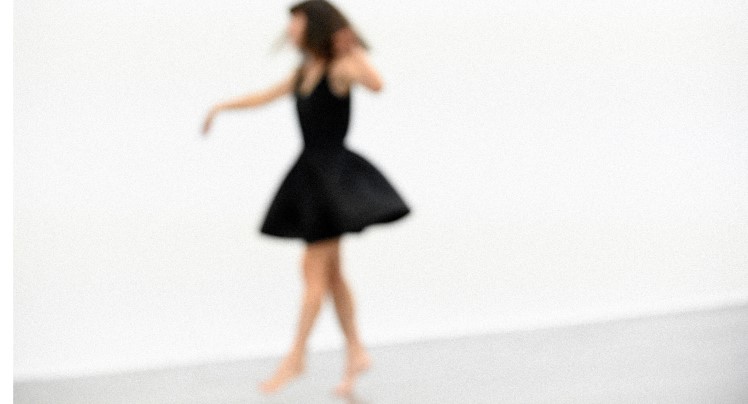 Paz Rojo - Lo que baila – That which dances
The artist, dancer and choreographer Paz Rojo invites you to a performance where the question about the inner essence of dance, beginnings and ends, is examined.
time: 18.00-18.40 
location: floor 3
audience: 80
About the art work
That which dances is a found form. A trace, a residue that asks to be enjoyed unselfishly, in spite of myself. That which dances has no relation to me. It requires attention outside all the categories that I could impose on it. That which dances is what stays or remains. That which resists. What persists irrationally: a surface, a rhythm, a dream. The rest of the organ that was printed on the floor. The hand resting the second. The gorge through which I fall in awe. The corner where I decide to stay, where I decide to die. The bonfire you contemplate. The ashes of a remembered craft. A secret. A dance whispering an incomprehensible message. That which dances is almost dead. It is already gone. All that remains afterwards. 
Concept, dance, design soundscape: Paz Rojo. Sound edition: Paz Rojo and Emilio Tomé .
With the support of Festival Domingo curated by Fernando Gandasegui, La Casa Encendida 2021, (Madrid), and the performing arts residency programmes of C.C.C CondeDuque (Madrid) and Köttinspektionen Dans (Uppsala). With thanks to: Los Barros (Carlos Marquerie and Elena Córdoba), Begoña Hernández, Norberto Llopis, Ancor Luján.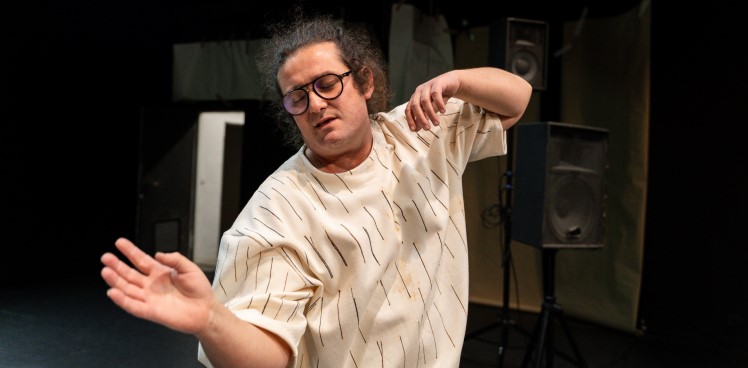 Norberto Llopis Segarra - The Double Session
A reasoning dance performance that enables its own space by beginning with "toworrow" and end with "yesterday".
time: 19.00-20.00 
location: the auditorium
language: English
audience: 100 
About the art work
Consider yourself welcome to The Double Session
The Double Session is a double piece
A piece that "takes place" in between two different sessions
That in turn, will "take place" two different consecutive days
To be precise, 12 May at Uppsala konstmuseum
And 13 May Region Uppsala folkhögskola
The first session is called "Tomorrow"
The second session is called "Yesterday"
To attend both sessions comes off "decisively" prohibited
That is to say; If you have decided to attend "Tomorrow", you won't be allowed to attend yesterday
If you are thinking of attending "Yesterday", you could not have attended tomorrow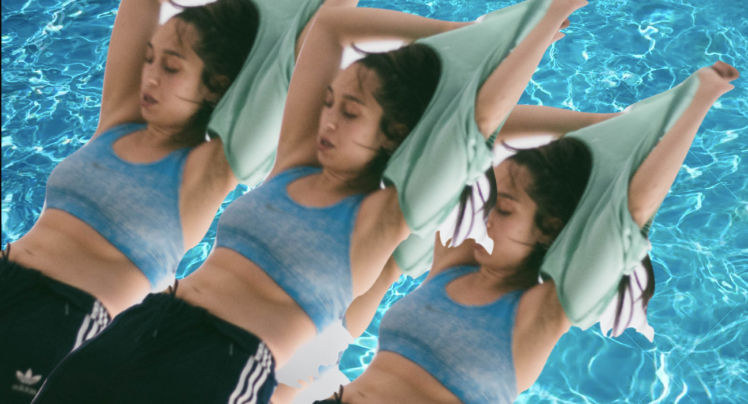 Sepideh Khodarahmi - my own room
In this dance solo, the actress and dancer Sepideh Khodorami the act of warming-up as a phenomenon.
time: 20.00-21.50
location: in the exhibition halls, especially floor 1
language: English
audience: 100
About the art work
imagine you aren't here right now, you are on a beach
the sun is caressing your skin, slowly warming you up
the heat makes you aware of your joints
it makes you sink deep in to your muscles
your things are spread out on a blanket
your things are giving you away
they are creating a record of who you are
making it public
showing it to everyone passing by
sometimes we need to escape
escape so that we can actually stay
what is a way we can connect to our
skin, flesh, spine (like on the beach)?
allowing myself to dive into layers and creating my own space
becomes political when i'm asked to take a stance
this is a solo that comes from longing
for dancing and constantly
transforming
making it my own my room
my own room by dancer, actor and choreographer Sepideh Khodarahmi is a dance solo created for Revolve elsewheres 2023 at Uppsala Art Museum based on movement research for her piece hydrohug (co-produced by SITE and MARC, premiere Feb 2024 at KONTRÄR).
Through the format of a warm-up; my own room deals with the theme of inhabiting both the space one is in, one's own body and the art space; strategies for escapism and strategies for staying and the longing for dancing.
Jafar The Superstar - SOULLESS WEST
Performance and workshop where yourself becomes part of the art work.
time: 20.15-21.30 
location: floor 3
language: English
audience: 30
comfortable clothes are recommended.
About the art work
In this interactive performance, Jafar The Superstar builds upon their previous work on spiritual capitalism and new-age consumerism to bring you the all-new participatory performance workshop SOULLESS WEST. A reenactment of a tantric workshop they attended as a teen. Based on one of the greatest 'what-the-fuck' moments in their life, SOULLESS WEST is a whacky ignition of exercises in orgasmic telepathy, cacao ceremony, and hardcore celestiality. The performance delves into the ritualistic manipulations of self-proclaimed spiritual leaders to expose how gendered ideologies become reframed as cosmic truths within near-sectarian communities.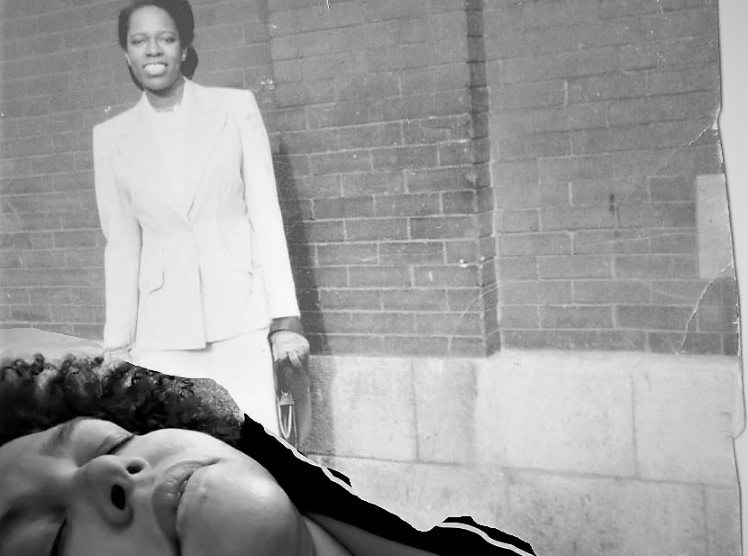 Cecilia Germain - In full speed towards the voices of ancestral mothers, in a small forest that is a spaceship
Take a seat in the beautiful auditorium and take part of a meditative performance with components such as scents, sound and conversations about the African diaspora and possible futures.
time: 22.00-22.40 
location: the auditorium
language: Swedish and English
audience: 60
About the art work
A restful space, a temporary community, a liturgy. An assemblage of words that tell us something about our most needed collaboration and kinship with something we can no longer separate us from, namely Nature.
Is it possible for an Afrofuturism fueled by its traditional, spiritual practices, to show a path forward, in a time when the life of our planet is at stake? Can the earth, and thus our own gloomy forecast of the future, really change if we open up to other perspectives, values and life goals?